Summary:

From August 12th to August 13th, uSMART Singapore team participated in the 17th Singapore Investment Fair 2023 at Suntec City as a key financial exhibitor. The event was a success, capturing significant local user attention and engagement. Group's CEO, Mr. Torry Hong, and Chief Strategy Officer/Singapore CFO, Mr. Luo Chao, were present to show support. uSMART's Chief Market Strategist, Mr. James Ooi, delivered a talk on "Crafting A Successful US Portfolio With Popular Stocks" during the fair.

By uSMART Securities 

Invest Fair 2023, which took place over the past weekend at the Suntec City Convention Centre, was an exciting blend of vibrant activities, challenges, and interactive experiences. The event featured insightful talks by experts from various fields, making it a tremendous success.
uSMART, a proud sponsor of Invest Fair 2023, showcased our booth that was both engaging and captivating, drawing attendees' keen interest.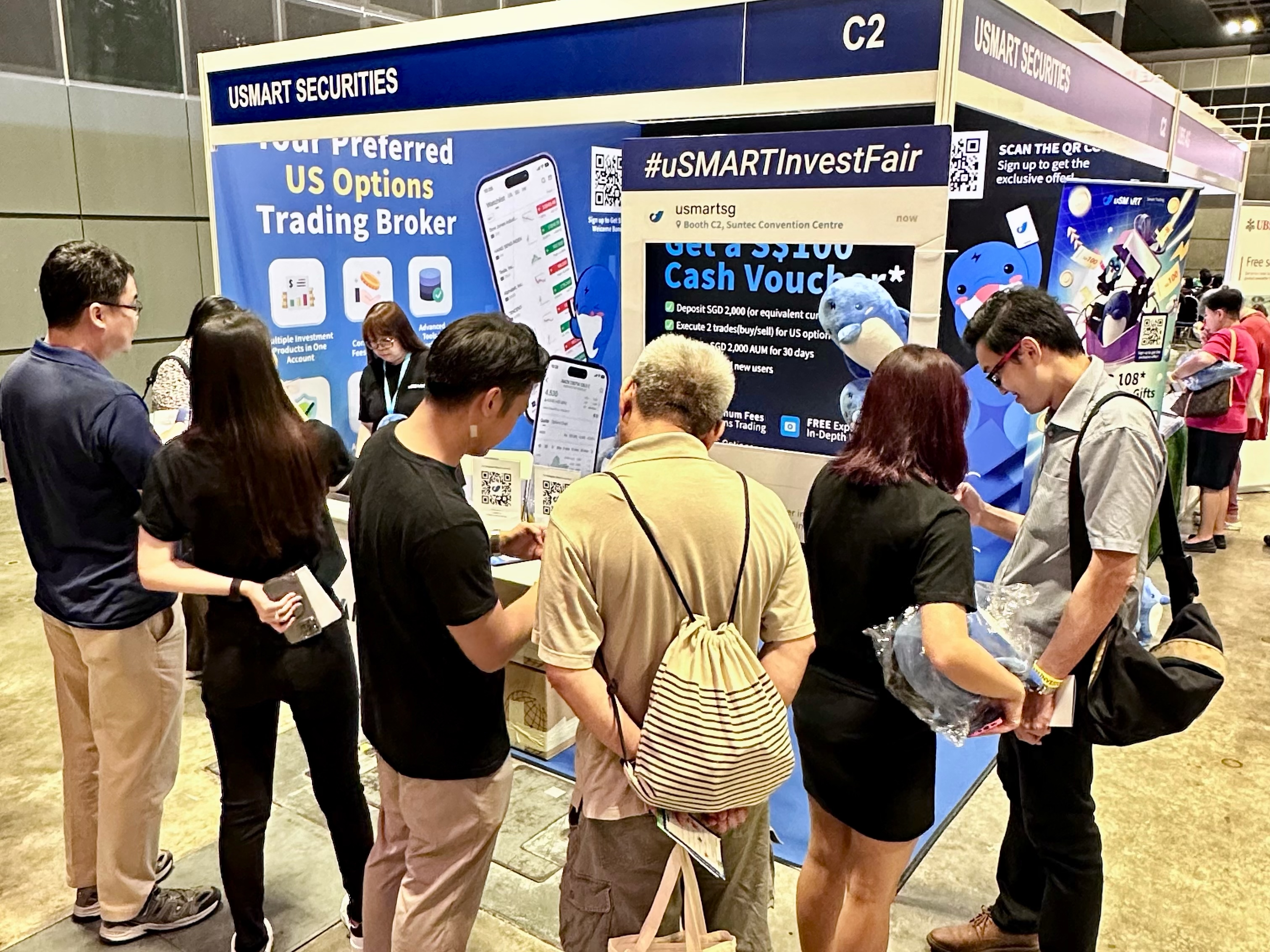 Elevating Investment Excellence:
Among various booths and activities onsite, uSMART's booth stood out with its charming decor and innovative atmosphere.
Our tagline "Your Preferred US Options Trading Broker with Multiple Investment Products in One Account," represents our goal to be a comprehensive investment platform. Whether it's the most competitive fees, advanced analytic tools, or robust market data, uSMART's excellence in the investment field shone through.
In the realm of finance, trust and security are paramount. uSMART showcased its highly respected custodians and award-winning investment platform.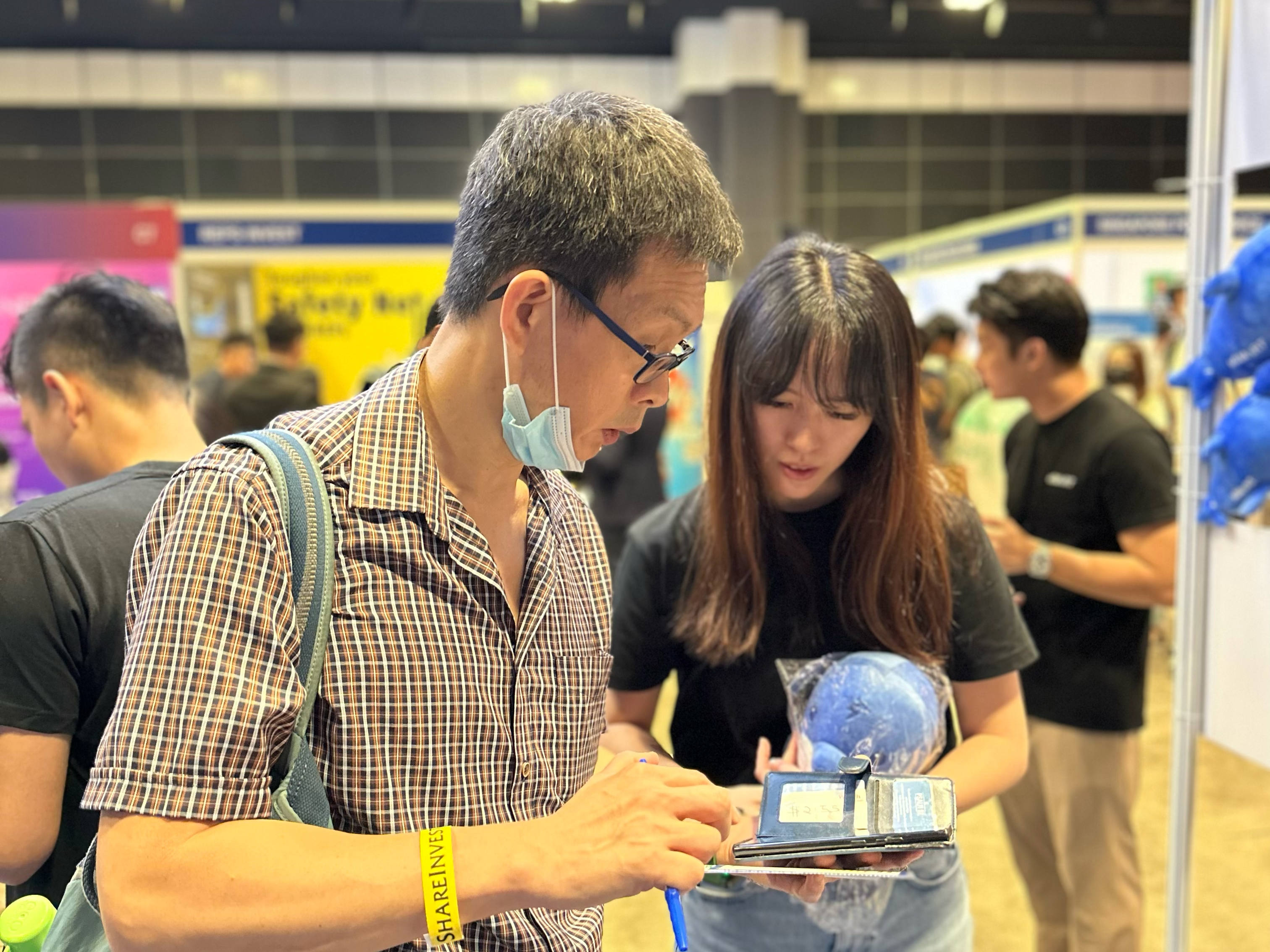 uSMART staff explaining the platform and features to new and potential users.
Interactive Excitement:
uSMART's booth was not just about display; it was a hub of engagement. The enticing welcome bonus, including SGD 100 cash vouchers, ignited excitement and drew substantial attention. Attendees enthusiastically engaged with uSMART's social media activities and explored the array of vibrant merchandise on display.
Among these items, uSMART's adorable plushies stole the show, sparking waves of admiration and cheers. This unique interactive approach not only attracted crowds but also established meaningful connections with potential clients.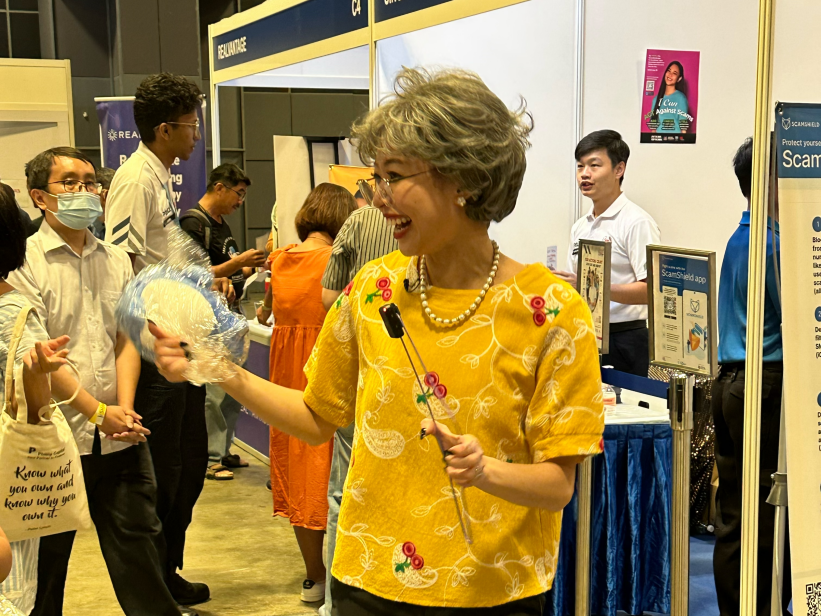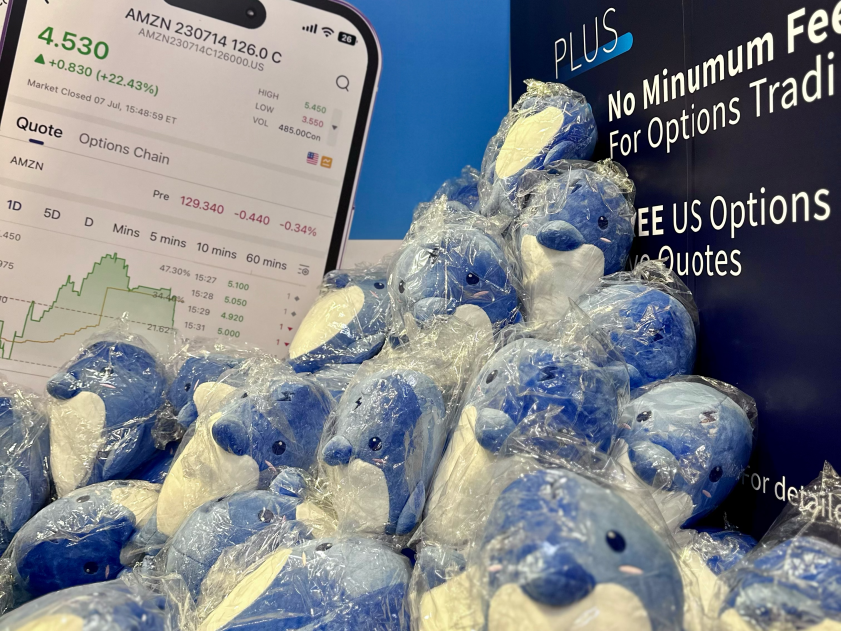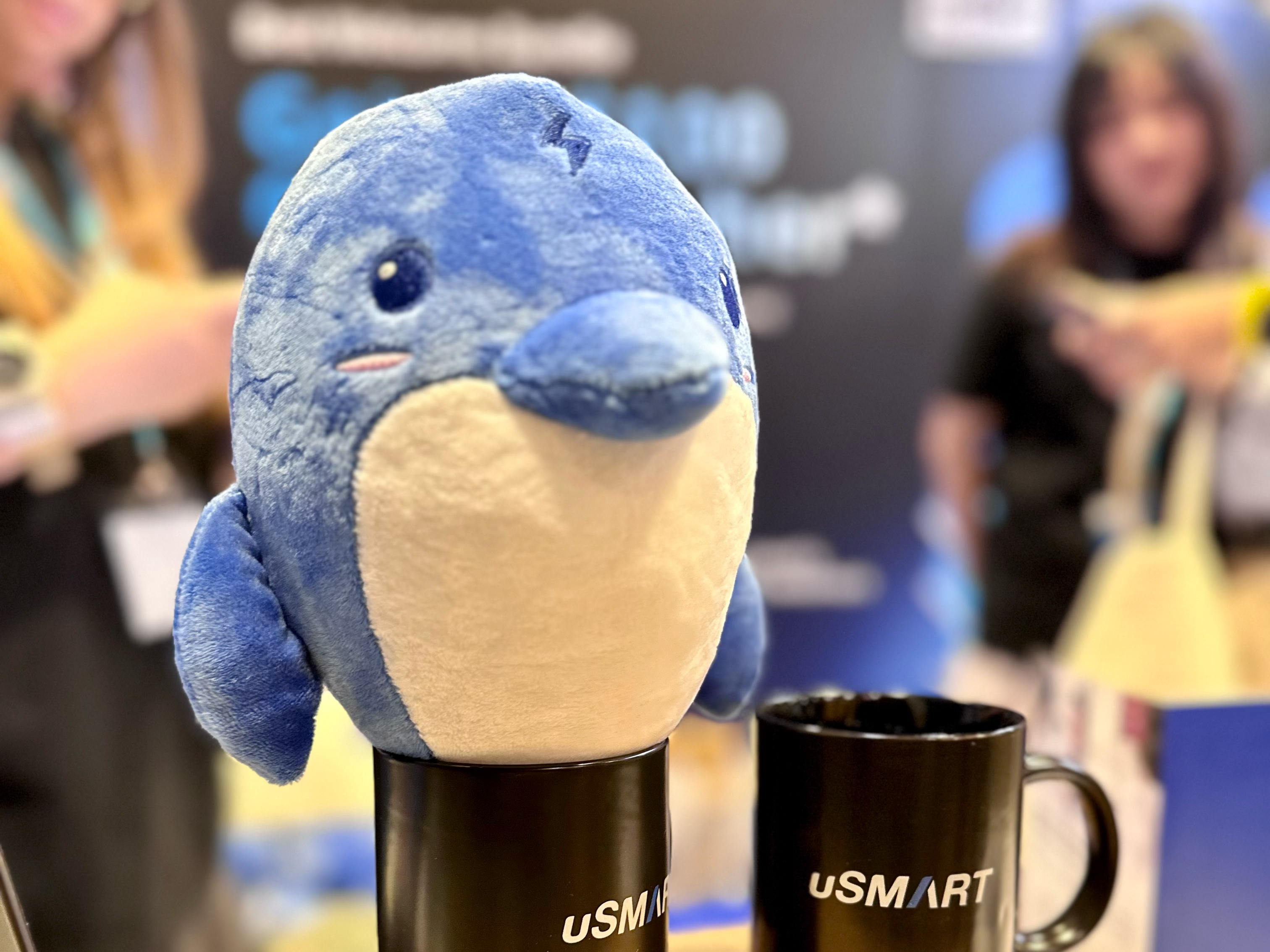 uSMART mugs and plushies
Guiding the Path to Investment Wisdom:
Another highlight was the presence of uSMART's Chief Market Strategist, James Ooi. In his captivating talk on "Crafting A Successful US Portfolio With Popular Stocks," James shared insightful investment perspectives, illuminating the path for investors. James' personal interactions at the booth, where he shared uSMART's unique features and his journey as an investor, added a personalized touch, resonating with a diverse audience.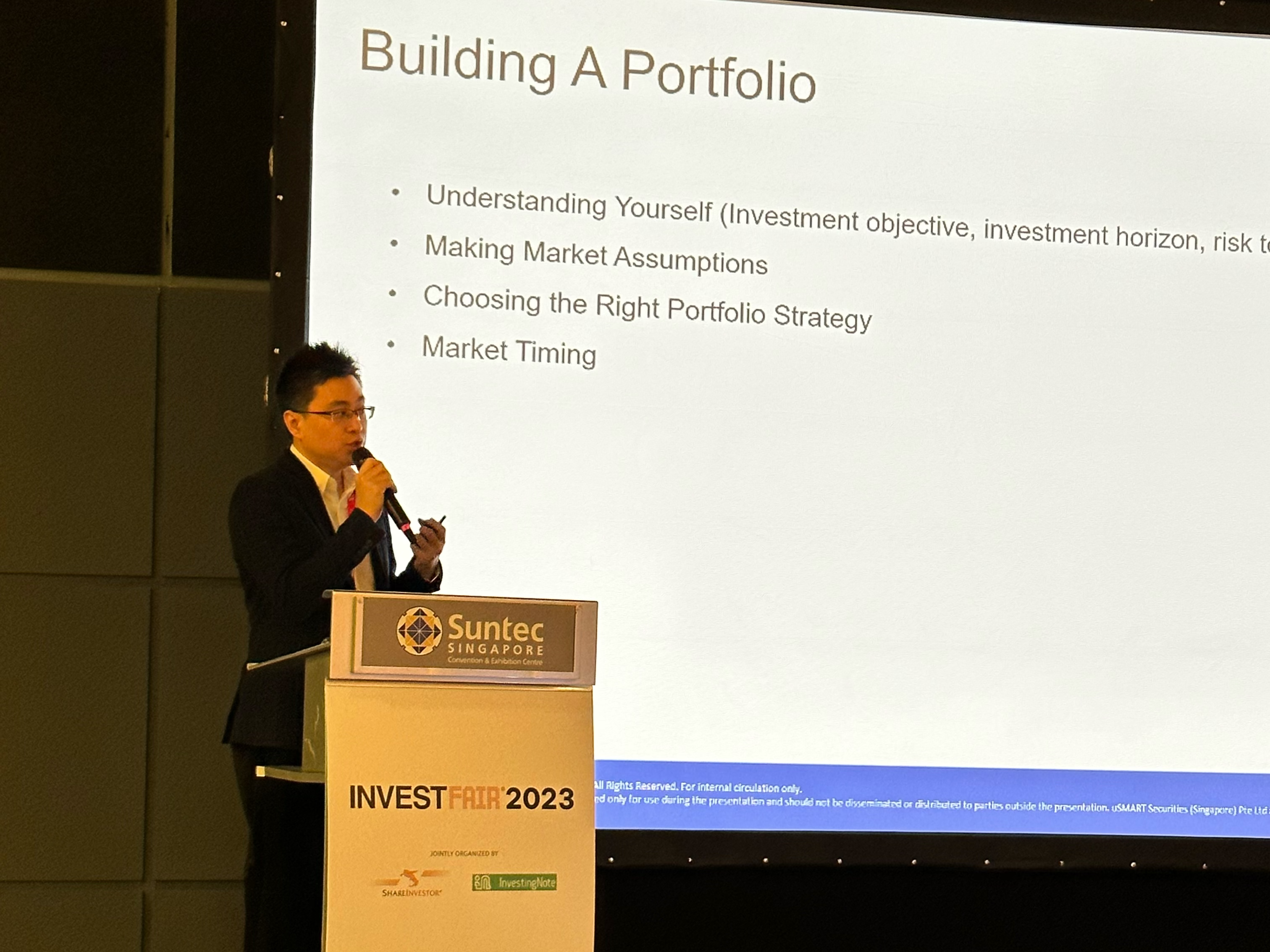 Our Chief Market Strategist, James Ooi presented the topic of "Crafting A Successful US Portfolio With Popular Stocks"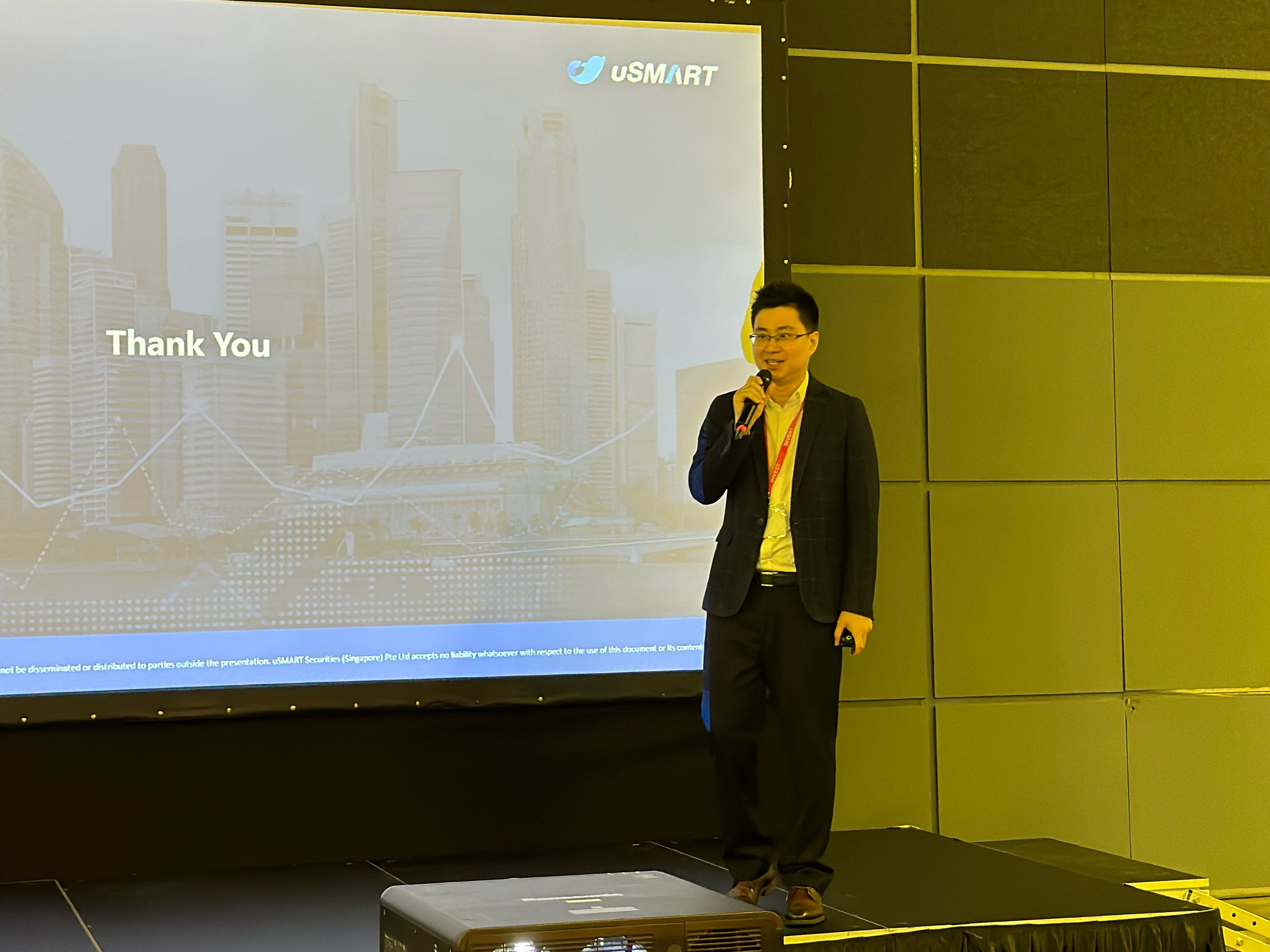 James Ooi extends his heartfelt gratitude to all the attendees for the webinar.
A Celebration of Success:
Invest Fair 2023 marked a remarkable chapter for uSMART. The event embodied uSMART's ethos of empowerment, interaction, and excellence, delivering an unforgettable experience for investors. The influx of new users underscored uSMART's impact in the investment landscape.
uSMART extends heartfelt gratitude to all who contributed to the event's success. As this year's event comes to a close, anticipation for Invest Fair 2024 grows stronger. Participants can look forward to more immersive experiences, engaging activities, and a brighter financial future.
As the journey continues, uSMART invites you to stay connected, continue to empower, and explore the endless possibilities of investment. Until we meet again at next year's Invest Fair, the excitement lives on—driven by innovation, expertise, and the spirit of uSMART.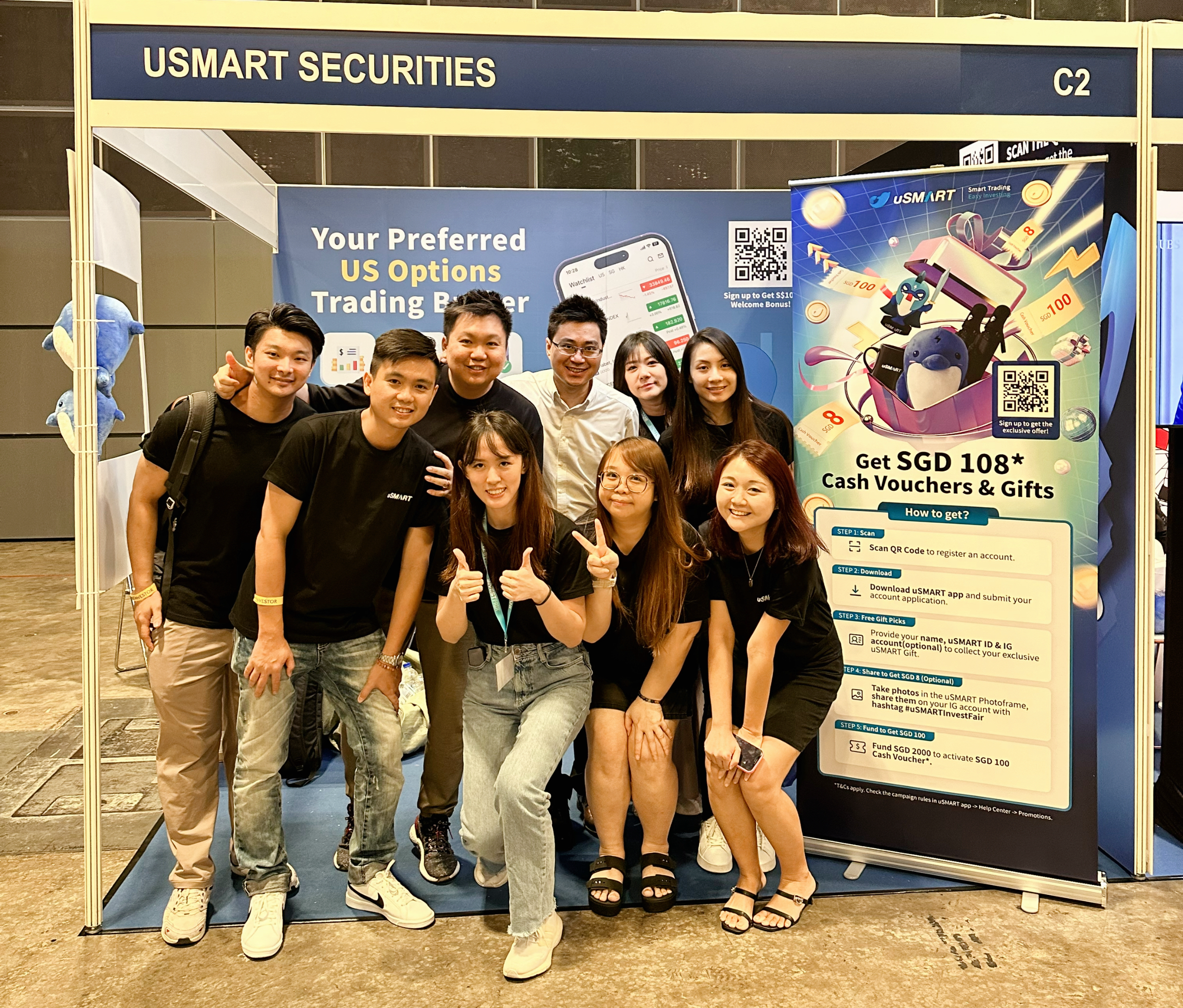 uSMART's on-site team at Invest Fair 2023.
For more information, please refer to uSMART SG Website and download uSMART SG app.
Disclaimer: uSMART Securities (Singapore) Pte. Ltd is providing this content for information and educational use only.